Black History Month cannot be celebrated fully without the recognition of the theological contributions of Black Woman.  This contribution is often overlooked and undervalued, but Black women have shaped the trajectory of theology in America from
the survival of the middle passage, through their collective sexual abuse and the trauma of slavery, in the dehumanization of American apartheid known as Jim and Jane Crow, and in the present moment.  If culture comprises a people's total social heritage including language, ideas, habits, beliefs, customs, social organizations, and traditions etc., then white culture built on white religion and theology certainly exists in the United States, yet Black women have consistently offered a counter narrative to this theological hegemony (Douglas 1999).  Even in churches where Black woman have made up the majority of the congregations, raising the majority of the finance, while serving with no authority or ability to control the spending of the finance they have raised, Black women have consistently called to question a patriarchal view of God that excluded them from Imago Dei.
As a religious scholar I must admit I struggle with the idea that theology is a purely distinct mode of thought.  This Western Anglo-Teutonic insistence upon a categorical distinctive suggests that there is somehow a divide between sacred and secular. This for me must be interrogated: What counts, and who decides what counts, as theological thought? The theologian's very identity is produced through the capacity to "think theologically" as a pure category, as a distinct mode of thought (Crawley 2017). What I propose is that all thoughts are in some way connected to God talk, however I recognize that what has emerged from years of Black women's theological critique is the well-developed theological presence known as Womanist theology. While Womanist theology pushes back on the hegemonic narrative of Western theology it subscribes to the insistence upon a categorical distinctive, this is the conundrum of using the same tools that built the house to destroy it (Lorde 1984).
Womanist theology asks where God is in the lives of Black women and how Black women name God  (Mitchem 2002).  Contemporary Womanist spirituality evolves from the nineteenth century moral reform and woman's club movement. While it is a spirituality rooted in community, it is also concerned with the individual (Townes 1995). All theologizing that gives attention to Alice Walker's definition of Womanism is considered Womanist theology.  Walker's definition includes being a black feminist as well as a woman who loves other woman, sexually and/or nonsexually. In addition, a Womanist is committed to the survival and wholeness of entire people, male and female (Walker 1983). These theologies are a response to the exclusion of Black women's experience by classical feminism (Hopkins 1999).  The value of feminist theory to Black women is diminished because it evolves from a white racial context that is seldom acknowledged (Crenshaw 1989). Womanist theologians recognize that Eurocentric theology has been effectively much more about the control of woman's bodies than about God, or rather discourse about God has focused on normalizing the white male embodiment and marginalizing all other forms of human ways of being in the world (Crawley 2017). The tasks of Womanist theology are to claim history; to declare the authority of Black women, men, and children; to learn from the experience of the forebears; to admit shortcomings and errors; and to improve the quality of woman's lives (Lightsey 2015). A Womanist theology engages a social-political analysis of wholeness  and begins with a religio-cultural analysis. This analysis lifts up those aspects of Black life – that is, of Black religion and culture – that are sustaining and liberating for Blac
k people.  As it is bifocal, a sociopolitical analysis of wholeness will confront racism, sexism, classism, and heterosexism not only as they impinge upon the Black community, but also as they are nurtured within that community (Douglas 1994). That is to say, both internal and external pressure against the full humanity of Black women and Black bodies are explored through a Womanist hermeneutic.
The Church should be determinative and not reflective of society, especially as it deals with the human body as a theological problem.  Birthed as it was in response to white supremacy and hegemony, the Black church must continue to be a prophetic critique of all systems of domination that oppress and marginalize any and all people. The DNA of our thinking, those powerful and pervasive prejudgments based on race, gender, sexuality, and religious constructs that comprise an active epistemic framework affecting what we see and how we engage th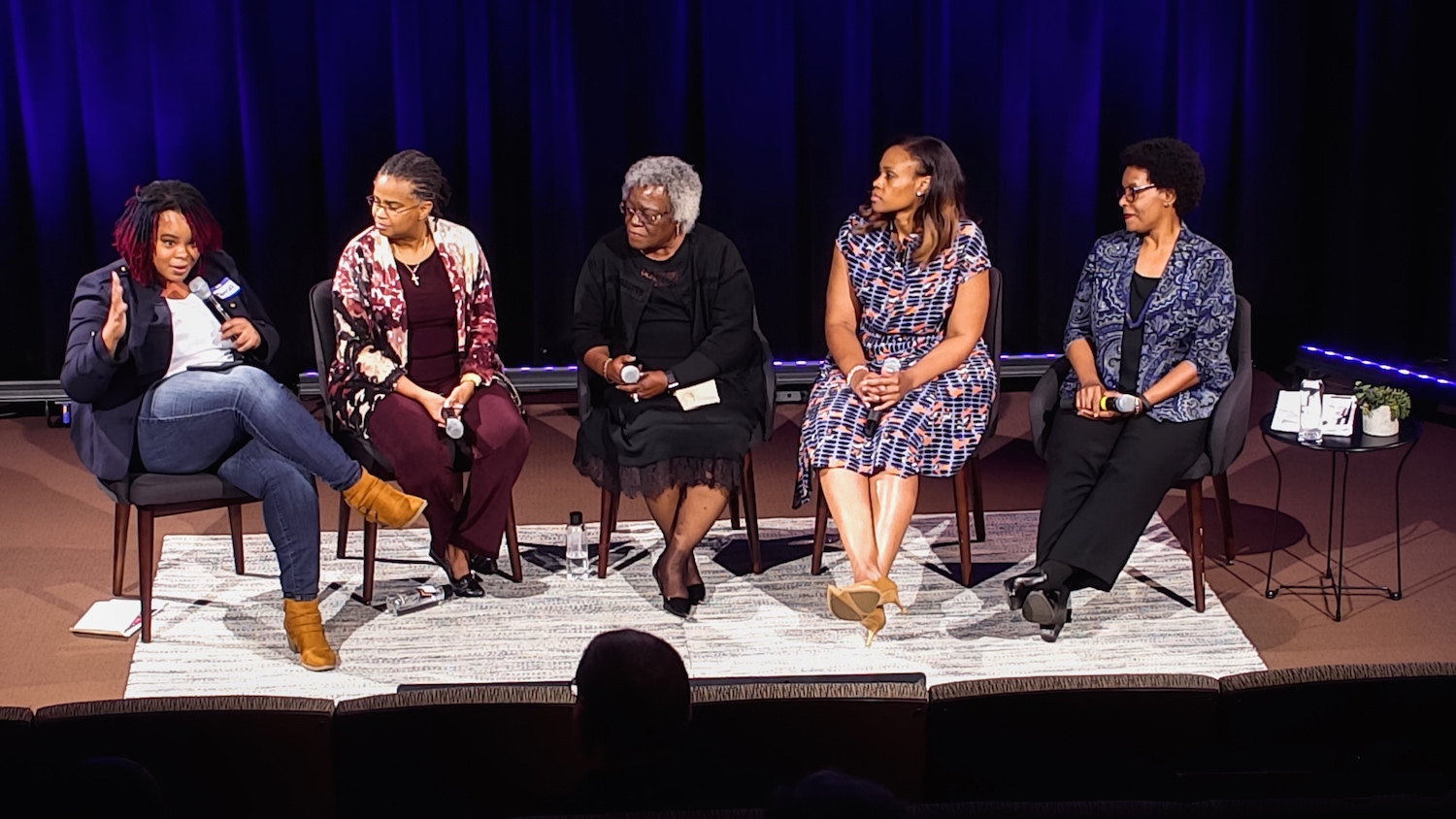 e world are all bending toward new realities (Kornegay 2013).  All theological construction comes out of and is shaped by particulars. Particulars which shape theology include but are not limited to; social, political, economic, cultural, and historical dynamics (Ellen T. Armour 2005). Womanist scholars provide voices that call the Universal mystical body of Christ to be faithful to the message of the Gospel for all people.
Feel Free to Comment Below!
Peace Is Possible,
Rt. Rev. Edward Donalson III, DMin | Director of Liturgy and Worship | Assistant Clinical Professor
SCHOOL OF THEOLOGY AND MINISTRY | SEATTLE UNIVERSITY
Works Cited
Crawley, Ashton T. 2017. BlackPentecostal Breath: The Aesthetics of Possibility. New York: Fordham Press.
Crenshaw, Keberele. 1989. "Demarginalizing the Intersection of Race and Sex: A Black Feminist Critique of Antidiscrimination Doctrine, Feminist Theory and Antiracist Politics." University of Chicago Legal Forum 1989 (1): 139-168.
Douglas, Kelly Brown. 1999. Sexuality and the Black Church. Maryknoll: Orbis Books.
—. 1994. The Black Christ. MaryKnoll: Orbis Books.
Ellen T. Armour, Paul E. Capetz, Don H. Compier. 2005. "God." In Contructive Theology: A Contemporary Approach to Classical Themes, edited by Laural C. Schneider, 19-76. Minneapolis: Fortress Press.
Hopkins, Dwight N. 1999. Introducing Black theology of Liberaton . Maryknoll: Orbis Books.
Kornegay, El. 2013. A Queering of Black Theology: James Baldwin's Blues Project and Gospel Prose. New York: Palgrave Macmillan.
Lightsey, Pamela R. 2015. Our Lives Matter: A Womanist Queer Theology . Eugene, Or: Pickwick Publications.
Lorde, Audre. 1984. "Uses of the Erotic, The Erotic As Power." In Sister Outsider: Essays and Speeches by Audre Lorde, by Audre Lorde, 53-59. Tramansburg, New York: Crossing Press.
Mitchem, Stepahine Y. 2002. Introducing Womanist Theology. Maryknoll: Orbis Books.
Townes, Emilie M. 1995. In A Blaze of Glory: Womanist Spirituality As Social Witness. Nashville: Abingdon.
Walker, Alice. 1983. In Search of Our Mothers' Gardens: Womanist Prose. New York: Harcourt, Inc.