The theme for the Week of Prayer for Christian Unity in 2019, "Justice, and only justice, you shall pursue …" is inspired by Deuteronomy 16:18-20. In this era of political subterfuge marked by blatant lies and a complete lack of civility, there could not be a more important focus of prayer for the Christian tradition.  Justice and equality address the systemic provision for the distribution of goods, as well as the burdens, of a society. Addressing societal violations also falls into the realm of equality and justice.  Justice
overarches legal right and condemns a legality that undermines fellowship or that fails to listen to the intrinsic claim to dignity and well-being that all humans possess (Farley 1990). Justice is always theo-political. The task of theology is to critique and revise the language of the church. This includes not only the language of uttered speech, but also the language of radical involvement in the world (Cone 1997). Theology is always political, and the realm of God in Christian theology demands conditions for human flourishing based in equal access to the resources of an opulent Universe. Politics is the ancient and honorable endeavor to create a community in which the weak, as well as the strong can flourish; where love and power can collaborate, and justice and mercy can have their day (Palmer 2011).
In our country, current systemic injustice is based on the American value gap.  In this context, the value gap means that no matter our stated principles or how much progress we think we have made, some people are valued more than others in this country (Glaude 2016).  Imperialist white supremacist heteropatriarchal norms have created an embedded caste system which is based on race politics, gender polit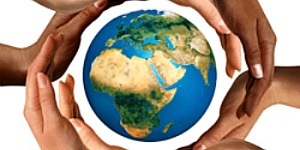 ics, and socioeconomic politics. The theological voice of the church has far too often been used by those at the center of power to support this caste system and the time has come to reclaim our God-talk. Issues of institutional power and authority must not eclipse the love of justice in contemporary religious space, or the growing trend of those religious "none's" and those who call themselves spiritual, but not religious, will make the institutional church completely culturally irrelevant.
There is a deep need for the church to embrace the prophetic tradition of speaking truth to power as directed by a God who demands justice; likewise, the church must embody Jesus' instruction to take up the cross and follow Him.  That Jesus bodily committed acts of resistance against empire and systems of domination cannot be lost on the church as a part of the analysis of today's cultural climate. Injustice, such as racism is a moral catastrophe, most graphically seen in the prison-industrial complex and the targeted police surveillance in Black and Brown ghettos that is rendered invisible in public
discourse must become a rally point of clergy in every pulpit in the nation (King 2015). Prophetic praxis must be the norm for purveyors and prognosticators of Gospel.  Prophetic praxis is behavior that engages counter-cultural practices on behalf of the least among us (Marsh 2005).  For the church, this praxis is rooted in the teaching of Jesus and an understanding of Jesus' preference for the poor. Each parish must adopt an activist lens. Activism can be defined as organized and organic forms of resistance; That is, resistance is defined as the physical, overt expression of an inner attitude (Turman 2014).  The times we live in call for activism in response to the constant assault on human dignity coming from the highest places of political power.
If theologians and pastors alike wish for congregants, and the community at large, to take seriously issues of religious and social justice, they will have to consider that justice extends beyond race and poverty to all forms of oppression and domination. Together, the theological academy and the Church parish must realize their shared responsibility to the community. Both have an ontological mandate to be good news, a kerygmatic mandate to preach good news, and, above all, a mandate of diaconia—to practice good news (Hopkins 2007).  This Week of Prayer for Christian Unity is an opportunity for the church to reclaim relevance in the public square. To find her prophetic voice. My prayer is that each of you seek to find the truth in your tradition and then have the courage to be true to the truth.
Peace Is Possible,
Rt. Rev. Edward Donalson III, DMin | Director of Liturgy and Worship | Assistant Clinical Professor 
SCHOOL OF THEOLOGY AND MINISTRY | SEATTLE UNIVERSITY
Works Cited
Farley, Wendy. 1990. Tragic Vision and Divine Compassion: A Contemporary Theodicy. Louisville: John Knox Publishing.
Glaude, Eddie S. 2016. Democracy In Black: How Race Still Enslaves the American Soul. New York: Crown Publishers.
Hopkins, Dwight N. 2007. Black Faith and Public Talk. Waco: Baylor University Press.
King, Martin Luther. 2015. The Radical King. Edited by Cornel West. Boston: Beacon Press.
Marsh, Charles. 2005. The Beloved Community: How Faith Shapes Social Justice From the Civil Rights Movement to Today. New York: Basic Books.
Palmer, Parker J. 2011. Healing The Heart of Democracy. SanFrancisco: Jossey-Bass.
Turman, Eboni Marshall. 2014. "A Conversation With Dr. Eboni Marshall Turman." New York: Union Theological Seminary, March 5.